New Song Church Art Gallery has been host to several Artists over the past few years including the most recent one helping to support the Port Perry Refugee Support Group bring Syrian families to Port Perry. 
New Show beginning December 4th until March 2, 2018. See poster below for details.
Anne Reid is offering 15% off fine art paper photo prints when purchased between Dec. 4, 2017 & March 2, 2018. Go to the link below and enter the code NEWSONG15 on the check-out page.
https://www.annereidartist.com/art-at-new-song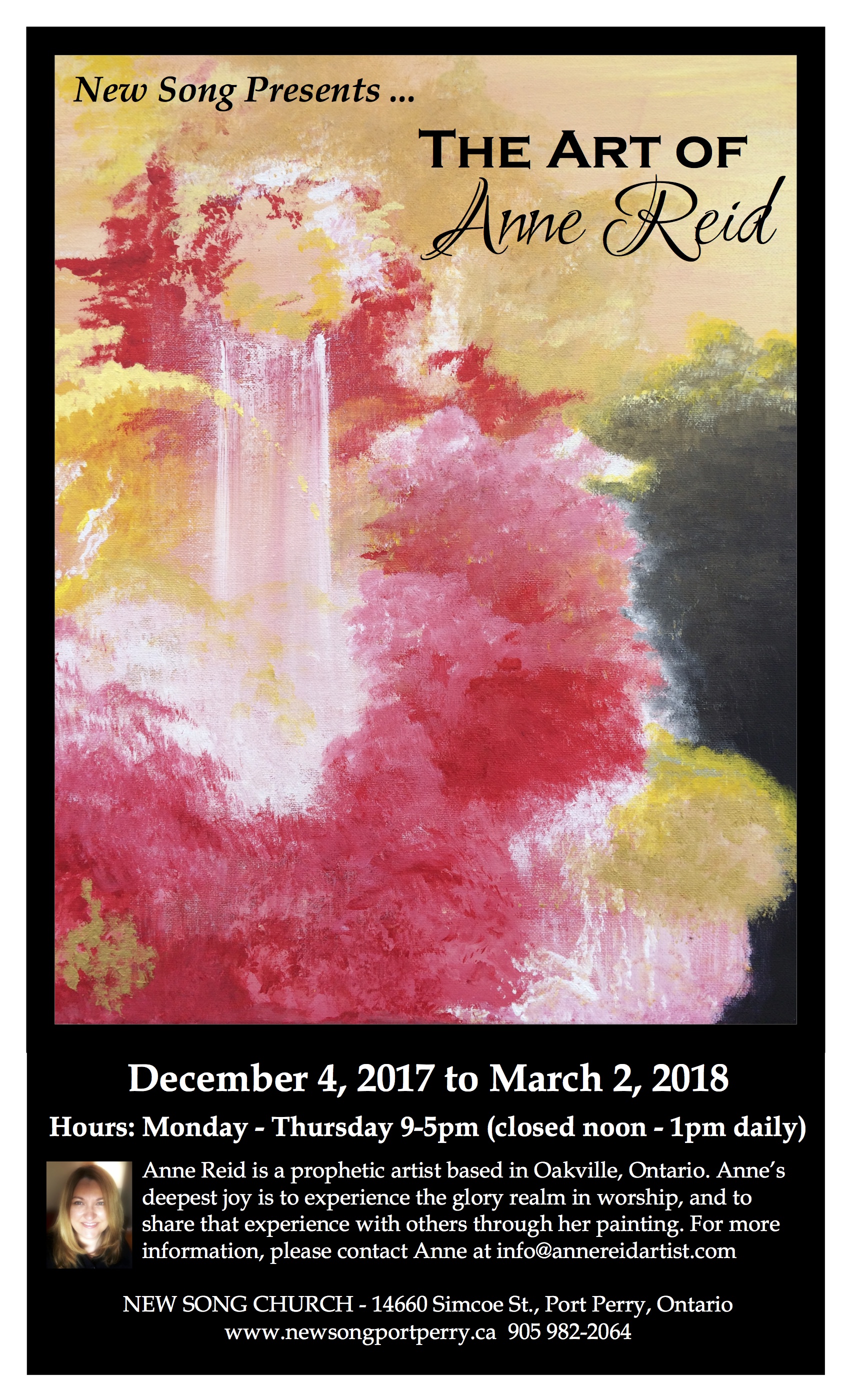 Previous shows: