New Song Church Art Gallery has been host to several Artists over the past few years including the most recent one helping to support the Port Perry Refugee Support Group bring Syrian families to Port Perry. 
New Show … Can be viewed Monday thru Thursday 9am – 5pm at the church.
The Collective – a Gathering of Three artists from diverse backgrounds and styles – sharing one Hope. Primarily featuring the sought after original works and prints of Blaine Rancourt.  This Canadian show expresses unity through diversity in expression and in the how the show was curated.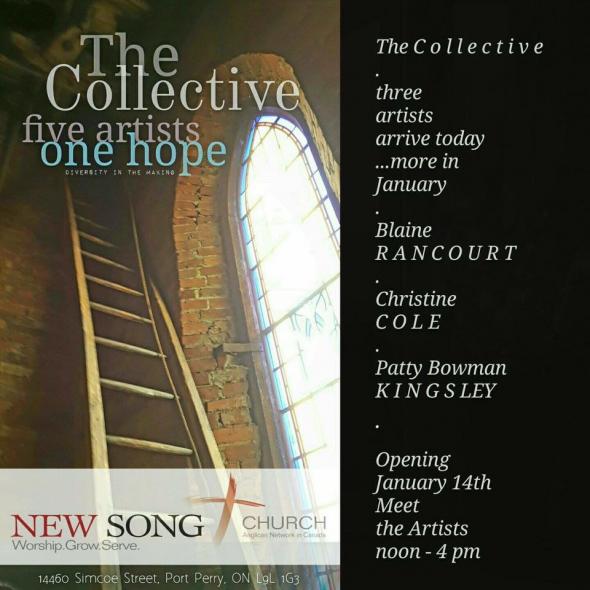 Previous shows: